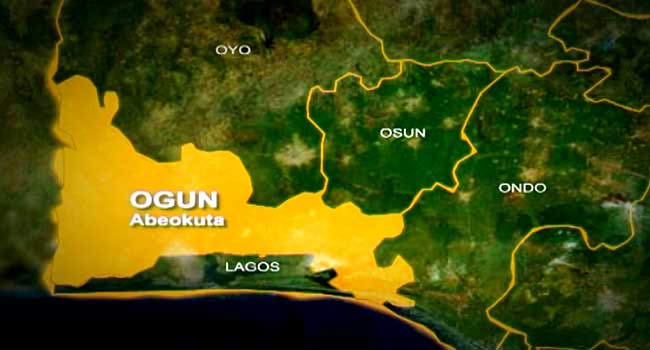 100M Ransom Demand on Ogun Community Abducted Leader to secure his Release
Omotayo, leader of a community in Imope town in Ijebu-North Local Government Area of the state in south-west Nigeria.
His abduction by gunmen on Saturday last week occured while returning from a meeting held in Ijebu-Ode town in his vehicle marked W 3J9.
The community leader accosted at the Oke-Eri area of Imope by armed men who took him away to an unknown destination.
His vehicle was, however, found on the Ijebu-Ode – Oru – Ibadan Road.
Two days after the incident, Omotayo's abductors reached out to his family to demand a ransom for his release.
They reportedly requested the sum of N200 million initially before reducing the money to N100 million.
The police authorities in the state also said the victim's family confirmed the kidnapper ransom demands.
Abimbola Oyeyemi, the Police Public Relations Officer in Ogun, stays the command would not be part of any arrangement to pay a ransom for the victim's freedom.
Omotayo's kidnap came barely a week after gunmen abducted two female students of the Olabisi Onabanjo University (OOU) in Ago-Iwoye.
Channels View
Channels TV reports that the students abduction happened while returning to their hall of residence in the Olowu area in Ayetoro Campus of the institution in Yewa .
Shortly after their abduction, Oyeyemi said the police launched a manhunt in conjunction with local hunters to rescue the students.
The abductors also contacted the parents of the students and demanded a sum of N50 million for their release.
After spending two nights in the custody of their abductors, the students regained their freedom on Tuesday last week.
While the police did not confirm the arrest of the abductors, they insists on no ransom payment for their release.
100M Ransom Demand
follow also
https://l.facebook.com/l.php?u=http%3A%2F%2Fwww.broommedia.com%2F%3Ffbclid%3DIwAR0ajWRbrmqwUJ81AgIGNd5tWoYRIluXWIKXpgy_qR9Aj3ZrNmGV6FiWaoI&h=AT29_2HcXXyp9SjL7NL_Y–DQDjfRfdEbD5jGuzxneoY0V0GVSykWwA-NrwuOLx8W3zE2L2CZQMmzm7riyGq7PQqKwZTMdKTTSwZYucNh7_6aLUfqlw6dIP_IkP6cnFG8ykH&tn=%2Cd
https://broommedia.com/wp-admin/post.php?post=2511&action=edit