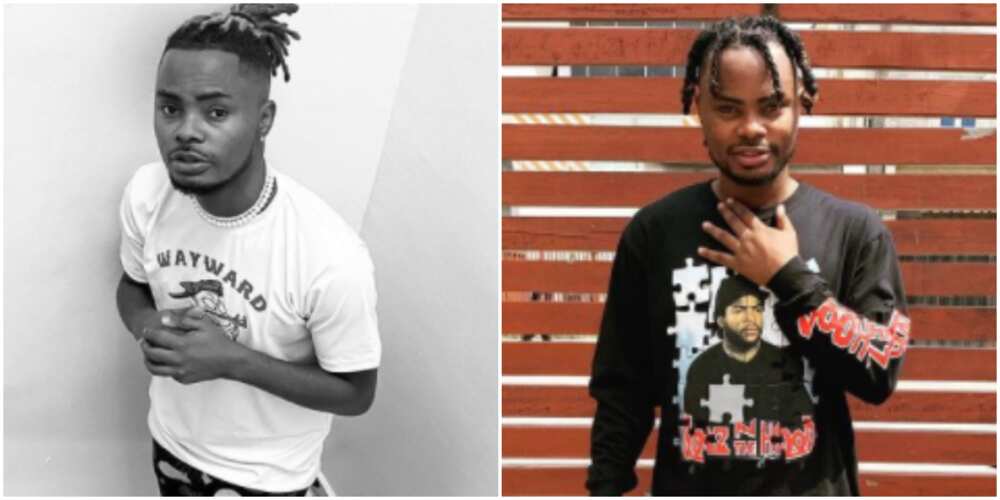 Amazing fact: If You Are Rich and Nobody Around You Is Making It, You're an Ungrateful Tout: Singer Oladips Blows Hot
Nigerian singer Oladips recently took to social media to drag rich individuals who have people that aren't doing so well
around them. According to him, such a person is a greedy and ungrateful tout because they are the only one
flourishing in the group. Oladips also said despite the riches, they are unsuccessful if the people around them are not making it in life.
Nigerian singer Oladips recently penned his thoughts about rich people and their circle in a post on social media. Taking to his Instagram story channel, the entertainer called out rich people saying if nobody around them is making it,
they are not successful but greedy and ungrateful touts.
He also insulted well to do people who are the only ones flourishing in their circle and live for praises from others.
In his words: "I don't care how rich you are, if nobody is making it around you, bruh you ain't successful. You just a greedy as*s mo'fuc*ker, ungrateful tout. Nah only you dey fresh for your circle eleribu. You no no more than make people sha dey call you baba up and down with nothing to show for it. Koshiiiiiiii."
Amazing fact: If You Are Rich and Nobody Around You Is Making It, You're an Ungrateful Tout: Singer Oladips Blows Hot
By Cynthia N.
Also follow;
https://broommedia.com/wp-admin/edit.php?post_type=post
https://www.facebook.com/broomsnews/