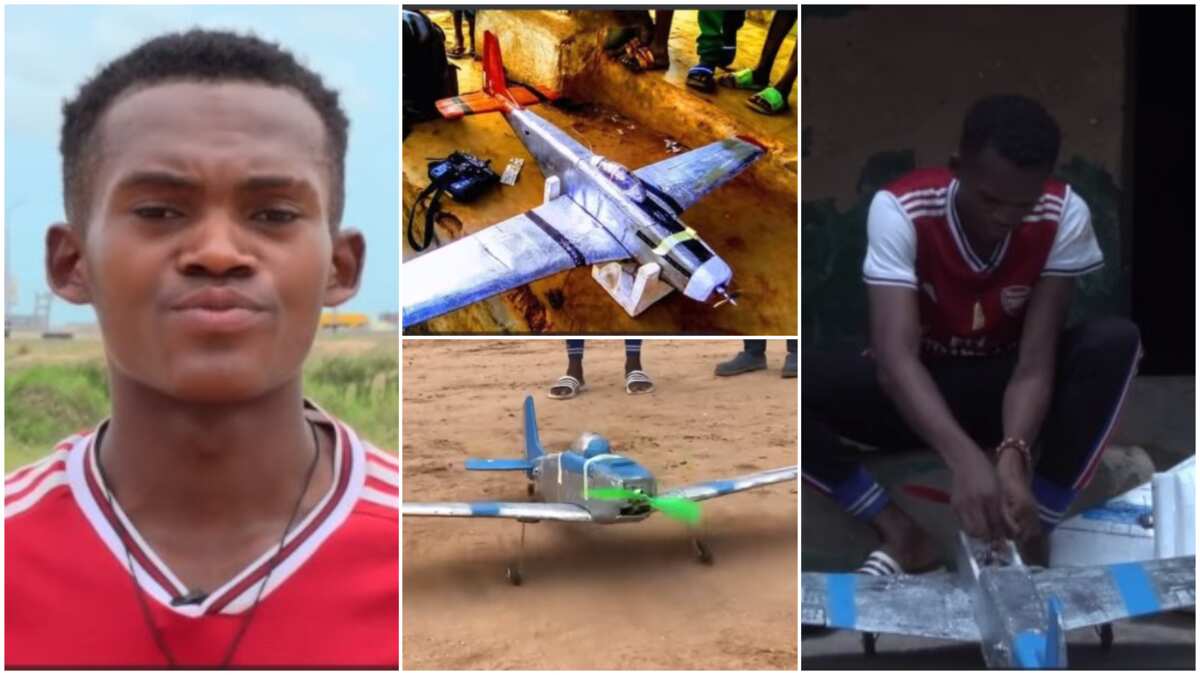 Amazing how Young Igbo Man From Enugu Builds 'Aeroplane', Flies It in Viral Video As He Begs for Govt Support
A 21-year-old Nigerian man, Ezugwu Miracle Onyedikachi, has said that if anyone ever told him he would one day
build something that would fly, he would never have believed it. An indigene of Enugu state, Onyedikachi said that
he built the small aeroplane using trash as materials. Speaking with BBC News Pidgin, the innovator added that he
woke up one day and just wanted to build something new.
"Nothing is impossible", The young man said despite the fact that people think building an aeroplane is hard, he
considers it an easy task. According to him, before setting out to work on the gadget, he went online to make
findings on the materials needed.
The man said the only thing he had to buy was the remote control, adding that the whole building process took
him a month. Onyedikachi also disclosed that he had some teething issues when he started as everything he built
was always crash-landing before he fixed the bug.
However, for the aeroplane's body, he used a Styrofoam sheet picked from the street. He said that if only the government
supports him, he could build one that airlifts passengers.
Here are Some Reactions to his post
Samuel Azuka Emordi said: "Nigeria de subdue talent of young Igbos, this is one of the reasons the need a country
where all raw talents and intellect will be put to use."
Bernard Onyegesi said: "Let the state govt try to help this innovative mind full of talent to travel overseas and learn
or study the course professionally…"
Oscar Goc said: "Bro try and make your way to abroad, this nation kills talent and dreams."
By Cynthia N.
Also follow;
https://broommedia.com/wp-admin/edit.php?post_type=post
https://www.facebook.com/broomsnews/