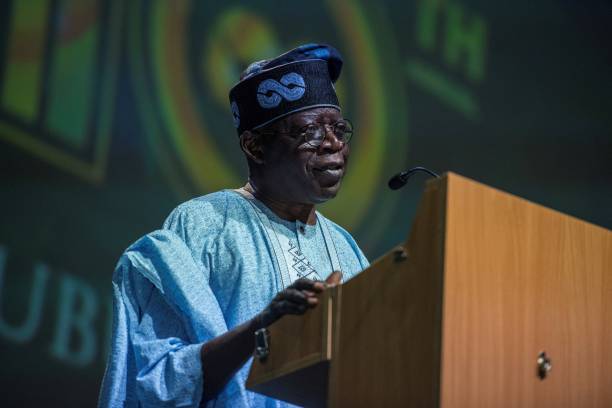 APC Volunteers, the largest voluntary group of the All Progressive Congress sends her warm felicitations to the National Leader of the All Progressives Congress (APC), Asiwaju Bola Ahmed Tinubu on his 69th birthday, March 29th, 2021, describing him as a political think-thank, master strategist, promoter of the politics of inclusion, political futurist and top politician per excellence.
In a statement made by the National Secretary-general of the group, Alhaji Ibrahim Sanusi acknowledged the role played by the frontline politician in the social, economic and political development of the country and the electoral successes of the ruling party, APC. We will say Tinubu is a democratic engineer, a bridge-builder, a statesman and an outstanding philanthropist.
"There is no denying of the fact that Awisaju is a progressive, patriotic and true democrat. Through his political efforts and strategies, he has built good governance and facilitated tremendous development across the divides in the country."
We the APC Volunteers Nationwide joins the family members, friends, political and business associates of Asiwaju in celebrating the icon for his selflessness in serving his country, and making life better for many.
It is our earnest prayer that God will grant him more years in good health, strength, understanding and wisdom to continue his good work for Nigeria
Publsihed by Onome F.E reporting for Broom News
Follow also:
https://www.facebook.com/broomsnews/
https://broommedia.com/wp-admin/edit.php?post_type=post