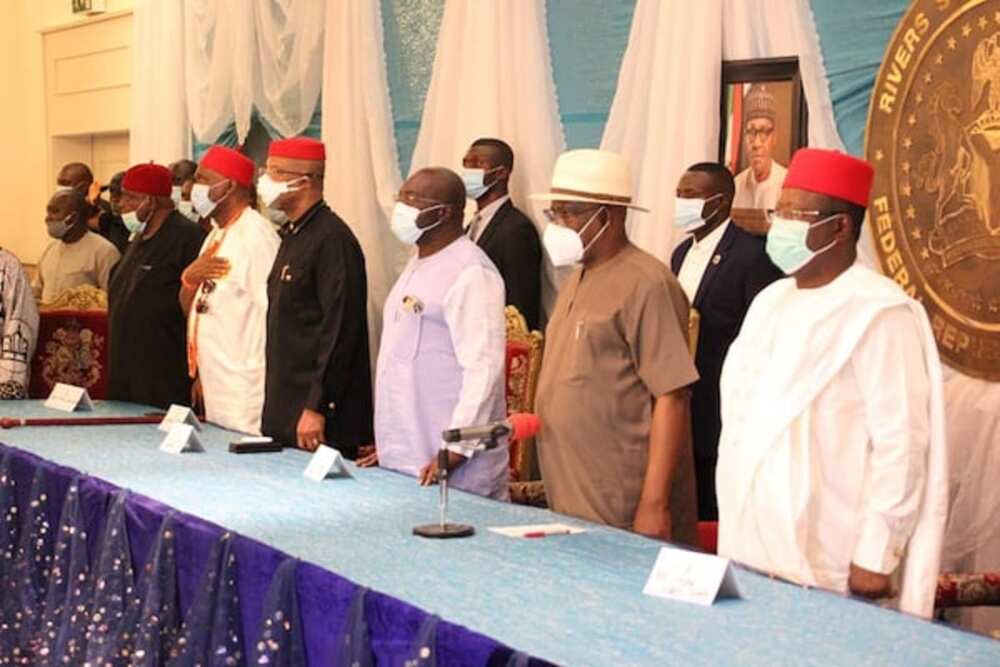 Breaking: Umahi Resigns as Chairman Southeast Security Committee
The eastern security network, Ebubeagu, however, may have hit the rock as its pioneer chairman,
Major General Obi Umahi (rtd), has resigned
According to him, Umahi said since the formation of the security outfit, the southeast governors had stifled it of funds
Major General Obi Umahi (rtd), the chairman of Ebubeagu, the southeast security committee, has resigned from the position.
However, the report reaches us that the southeast governors' forum had on August 31, 2019, appointed Gen. Umahi as the chairman of the committee.
Ebubeagu lacks funds, equipment to tackle insecurity
Umahi addresses a resignation letter to the chairman of the governors' forum, complaining of lack of funds and office space on June 4.
It was also reported that the recipient of the letter is the president-general of Ohanaeze Ndigbo, Ambassador George Obiozor.
However, The letter read:
"Since this security committee was formed,
we deliberated and agreed on ways to raise security consciousness down to
the community level in Igbo land, mode of operations, logistics and some types of equipment required,
such as drones, vehicles etc. We also crafted the concept of SE Security."
The southeast governors, announces the formation of EBUBEAGU at Owerri on April 11,
adding that a 21-man committee is responsible for the production of the draft legal framework and reviewed by security committee
members and the attorney generals of the five southeast states to suit Ebubeagu security outfit.
By Taiyelolu A.
Also follow:
https://broommedia.com/wp-admin/edit.php?post_type=post
https://www.facebook.com/broomsnews/