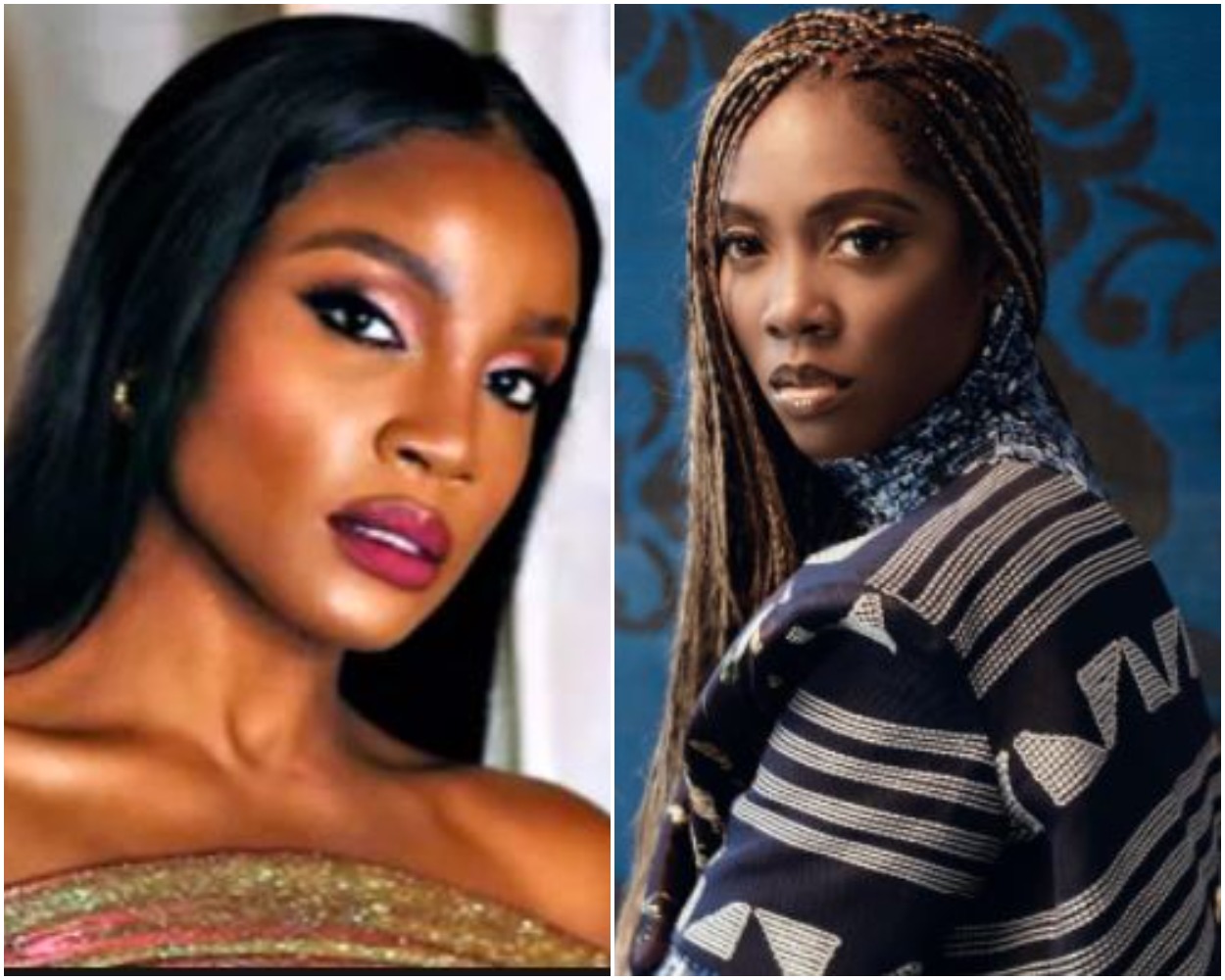 Drama As Tiwa Savage Fights Dirty With Seyi Shey In Public |Video
A video of Popular sensational singer, Tiwa Savage in a heated argument, which led to a swift fight between her
and her colleague, Seyi Shay has surfaced on social media.
In the video shared by controversial blogger, Tundeedunnt pictured the moment an argument broke between Tiwa
savage and Seyi shay in a salon.
According to Tunde Ednut, trouble started when Seyi Shay spotted Tiwa Savage at a Saloon and walked up to her and
say Hi, which didn't go down well.
The mother of one, could be seen in the video warning Seyi Shey seriously not to ever say "Hi" to her again, stating that the memories of the statement made by Seyi Shay and Victoria Kimani about her years back are still fresh in her mind.
According to her, Seyi Shay had blocked her on instagram and decide to be friends with her in real life. She insisted that Seyi Shey stay away from her as she did online, revealing she is uncomfortable making friends with a person who talks trash about her.
Sharing the video, Tunde Edunt captioned it;
"It all happened just now. Seyi Shay walked up to Tiwa to say hi and Tiwa wasn't having it after all the insults she (Tiwa) has received from Seyi Shay and Victoria Kimani over the years. Tiwa says to her "Don't say hi to me ever. Let sleeping Dogs lie. Shey you blocked me on Instagram, block me in real life too. We are not friends".'
Watch video below;
Drama As Tiwa Savage Fights Dirty With Seyi Shey In Public |Video
By Cynthia N.
Also follow;
https://broommedia.com/wp-admin/edit.php?post_type=post
https://www.facebook.com/broomsnews/