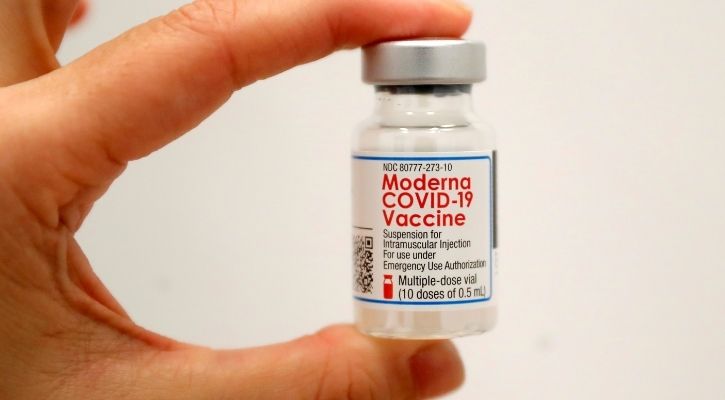 Fascinating how Moderna Vaccine 100% Effective In Kids Aged 12-17 Years: But When Will India Get It?
The Moderna trial had 3,732 adolescents from the age group of 12 to 17 years and randomly administered two-
thirds of volunteers with the Moderna vaccine with the rest receiving placebo. 
After completing the stipulated two doses, the adolescents reported no cases of symptomatic COVID-19 in the
group that got the Moderna vaccine. On the other hand from the placebo group, four cases surfaced, revealing a 100 percent effective rate. 
Researchers highlighted that, unlike adults, adolescents are less likely to contract the novel coronavirus. Thus, the
study also looked at efficacy based on a more stringent definition of COVID-19, which required only one symptom
in addition to a positive test. Under this definition, the vaccine was seen to be 93 percent effective after the first dose.
What about the side effects?
Researchers saw that the recipients of the vaccine didn't report any major side effects, and reacted similarly to the
adults, including mild pain around the injection site, headache, fatigue, muscle ache and chills. 
CEO Stephane Bancel said in a statement, "We are encouraged that mRNA-1273 was highly effective at preventing Covid-19 in adolescents. We will submit these results to the US FDA and regulators globally in early June and request authorization."
Will this vaccine come to India?
Even though Indian authorities have allowed private companies to import vaccines that have been approved, it
doesn't look like we're getting the doses anytime soon. A report has it that both Pfizer and Moderna
are occupied with their pre-booked orders and it could take time to bring their vaccines to India.
Vaccination status in the US
As of now, 50 percent of the total US population of 332 million has been administered at least one dose, amidst
anti-vaxxers fearing rumoured side effects that can arise after administration of the vaccine.
President of the United States, Joe Biden, has set a target of administering 70 percent of adults in the US with at
least one dose of vaccine by July 4. At the current rate, this number has reached 62 percent. 
By Cynthia N.
Also follow;
https://broommedia.com/wp-admin/edit.php?post_type=post
https://www.facebook.com/broomsnews/