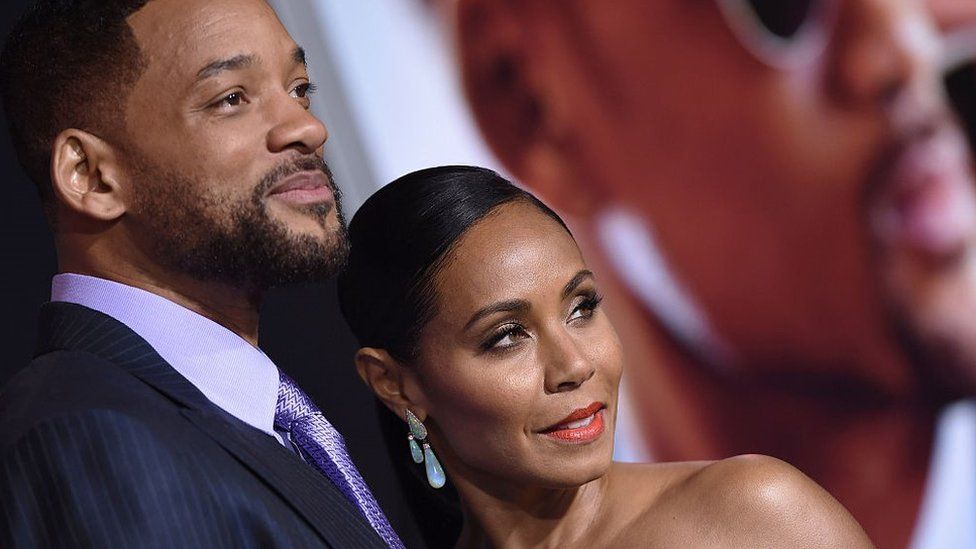 Will and Jada Smith are reportedly 'fine' after a fire broke out in their $42 million mansion in Calabasas, Calif., on Monday, September. 20, while the stars were at home.
Trucks and an ambulance made their way to the celeb couple's home after a blaze broke out in the basement.
According to the report, the outbreak started in the basement, but fire trucks apparently arrived in time
to keep the flames at bay.
"They are all fine and in the home. A fire broke out in the basement, and a fireman was treated, but everyone is fine,"
said an insider, adding, Will and Jada were at home when the blaze broke out at around 3:30 P.M. and had to call 911 for help. "There were a lot of fire trucks and police, so it caught everyone's attention, but they're all fine."
Previously, a separate informant informed the outlet that the blaze "broke out somewhere on one of the properties" of the superstar couple's sprawling estate and that "someone was treated at the scene" but not hospitalized.
The huge estate is the same one where Jada shoots her Facebook Watch show, "Red Table Talk," with her daughter, Willow Smith, and mother, Adrienne Banfield-Norris.
A spokesperson for Los Angeles County Fire had confirmed that a "structure fire" caused "smoke damage" at the 150-acre property. The fire happened as Jada was celebrating her 50th birthday over the weekend by throwing a star-studded ice-skating party.
By Taiyelolu A
Also, Follow:
https://broommedia.com/wp-admin/edit.php?post_type=post
https://www.facebook.com/broomsnews/