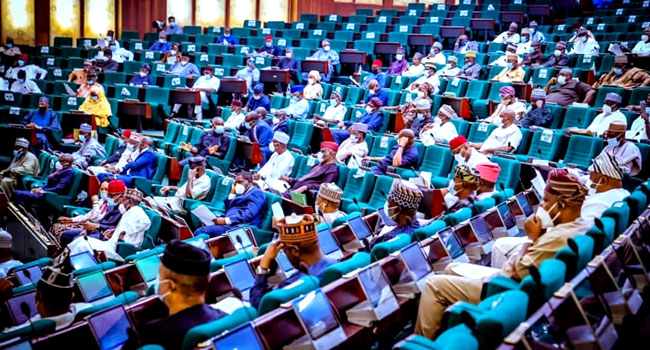 Bill to stop discrimination
A bill seeking to eliminate discrimination against women, the African Charter on Human and Peoples' Rights, and that of women in Africa has passed second reading in the House of Representatives.
The bill will provide a mechanism for enforcing certain Provisions of the Constitution especially discrimination against women.
The sponsor of the bill, Saidu Abdullahi, stated that the bill will also enforce the Universal Declaration of Human Rights.
READ ALSO: Senate Amends Labour Act, Review Fines Upward
Meanwhile, A Bill to Amend the Discrimination Against Persons with Disabilities Act, 2018 to Address other forms of discrimination on grounds of health disorders, has also scaled.
The Sponsor of the bill is Hon. Blessing Onuh.
The bill seeks to ensure that to children and young adults with special learning disabilities gets special attention.
This however is a welcoming development and good news to our women and younger generations, there is no better time to take this decision
Over time, Women are beginning to speak against every form of marginalization both, politically, socially , legally and even religiously.
We also cannot over emphasized the emotional and educational need of Children with special needs
Bill to stop discrimination
By Onome F.E
https://broommedia.com/wp-admin/post.php?post=2481&action=edit