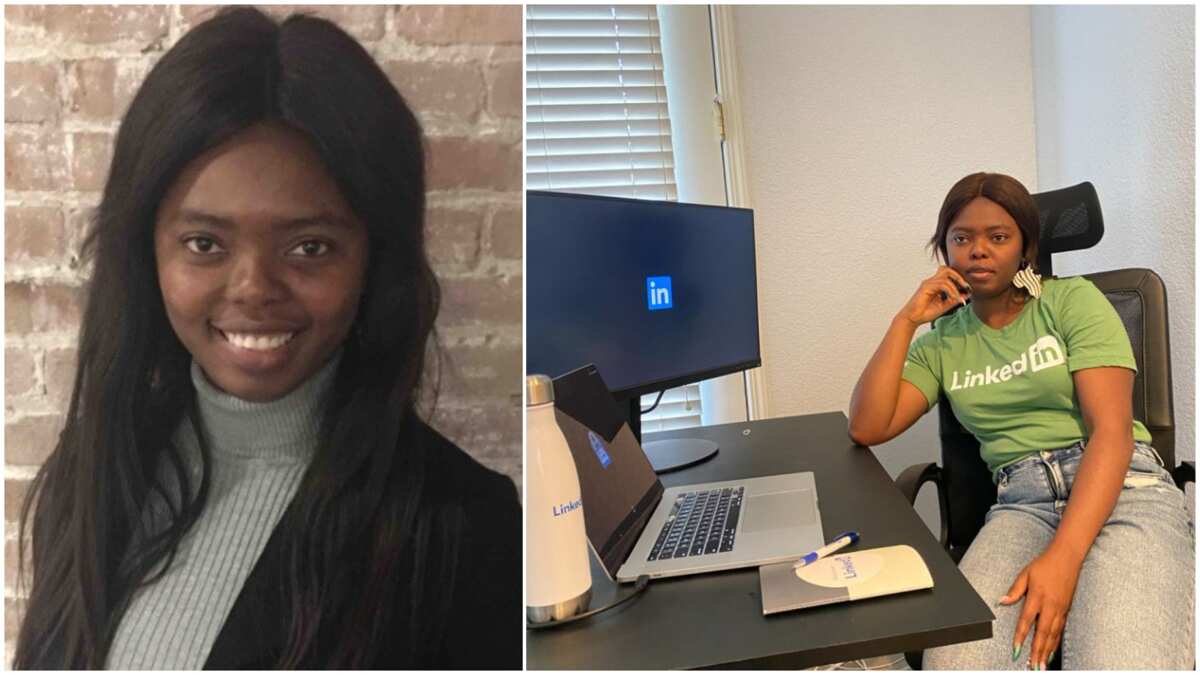 A Nigerian lady, Funmilayo Ibiteye, was massively celebrated online after she revealed she is now working in LinkedIn as a data scientist
Funmilayo said that getting the new role was a big one for her as she had always used the organisation's platform
So to celebrate the feat, the lady posted a picture of a new workspace, which has the logo of the company on almost all visible items
This young Nigerian lady, Funmilayo Ibiteye, has taken to LinkedIn to celebrate getting a new job as a data scientist.
From a LinkedIn user to an employee,
Funmilayo also added that she is super proud to finally be a part of an organization that has contributed so much to her career over the years.
However she made this post:
"They have impacted me personally as a user and now, I get to work on projects that would impact other members."
The lady also added that she is very grateful for an opportunity to work with such a great company
However she added that she looks forward to a future filled with greatness.
A photo she shared has almost everything in her workspace branded with the company logo. As at the time of writing this report, her post has over 2,000 comments.
Here are some of the reactions to her post below:
Stevenson Onyeji said: "Congratulations Funmilayo."
Shodiya Taoreed said: "Congratulations dear."
Dr. Sheriff Alabi said: "Congrats, Funmilayo. More grace and blessings and very best wishes in your new role."
Imoh Anselem said: "Happy Stuff I love to see!"
Solomzi Foloti said: "Congratulations Sis Funmilayo."
By Taiyelolu A
Also follow
https://broommedia.com/wp-admin/edit.php?post_type=post
https://www.facebook.com/broomsnews/