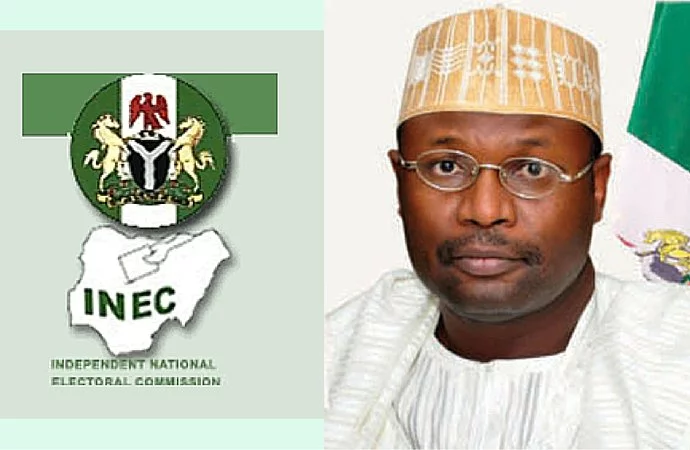 INEC Confirms Specific Date To Resume Voters Registration
The Independent National Electoral Commission (INEC) has affirmed that the planned resumption of the Continuous Voter Registration (CVR) will commence on June 28, 2021 as planned.
The INEC Deputy Director of Voter Education Division, Mary Nkem confirmed this on Thursday during a roadshow on
the CVR organized by the commission in Abuja.
It will be recalled that INEC had about three months ago, announced that the continuous voter registration (CVR)
exercise will resume by June 28, 2021.
According to the INEC Chairman, Professor Mahmood Yakubu who made the announcement during a press
conference in Abuja, the exercise will be done nationwide and will continue till the first quarter of 2022.
He noted that the registration will be done in line with COVID-19 guidelines and protocols.
Speaking on Thursday, Nkem quote that the exercise will run from 9 am to 3 pm every day excluding weekends, noting
that they will make more guidelines for the collection of permanent voter's cards, public by INEC very soon.
"It will involve two processes, that is, online pre-registration and physical registration.
" So, people can sit in the comfort of their homes and login details for registration.
"Then go to any of our local government or state office to capture their biometrics and photographs; or you appear
physically at any designated register," she explained.
Nkem Further Explained
Nkem explained further that those expected to participate in the CVR exercise are those that just turned 18 after the
last registration exercise and those who are already above 18 but have not registered before.
"It is also to let FCT residents know those who are being targeted in the exercise; those who have turned 18 after the last
registration exercise, or those who are more than 18 years but have never registered.
"This exercise is also for those who have issues with their accreditation during the past elections, those who have issues
with their Permanent Voter Cards or their biometric details," Nkem stated.
By Cynthia N.
Also follow;
https://broommedia.com/wp-admin/edit.php?post_type=post
https://www.facebook.com/broomsnews/