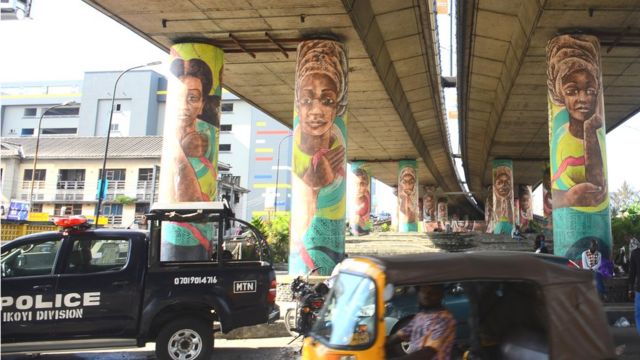 Canada, Australia and US has adviced their citizens against the danger in some places in Nigeria.
This advice came as a result of the Security alert and high level of crime and insecurity the West African country has begin to record.
On Thursday 27 April, The US Embassy based in Lagos released a security notice to Americans to be very watchful of the cities 
The alert also reveals robbery cases in the street of Lagos, the country's commercial capital.
Australia has however advised her citizens against traveling to Nigeria
And encourages her citizens to seek government assistance on security whenever they are within the country..
Canada and UK also cautioned her citizens within Lagos and other cities like Akwa Ibom, Cross Rivers, Delta, and Bayelsa.
The mention of these cities surprises a lot of people because these places major do not have insecurity and crime.
Normally the northern part of Nigeria, like Borno and Adamawa where Islamists militants operate, have always had security warnings.
Canada
Canada list Lagos, Calabar and Abuja as places where Canadians need to "exercise high degree of caution" because of crime.
"Exercise a high degree of caution" is the second risk level out of four used by Canada. The fourth and highest one is "Avoid all travel".
Australia-International Bodies
Bayelsa, Akwa Ibom, Cross Rivers, Rivers has been added to the list of states, Australia warns her people not to go.
Australia notes that this is as a result of "very high risk of kidnapping, robbery and armed attacks".
United Kingdom-International Bodies
The UK warns her people about Owerri in Imo State where1,800 escaped from prison and are now at large.

Growing insecurity in Nigeria
After the EndSARS protest that rocked Lagos in October 2020, criminal activities have been on the rise in Lagos, Akwa Ibom, and other cities.
From cases of "snatch and run" to breaking and entry, Numerous street robbery and street violence.
On 26 April, authorities in Nigeria confirms attacks by some unknown armed men in different parts of the country.
Anambra state police command confirmed the killing of nine persons while Benue state police command confirmed the kidnap of some students inside the campus of the Federal University of Agriculture Makurdi.
Two days earlier on the 24 April, hoodlums in Owerri, Imo State attacked the state Governor Hope Uzodinma house in Omuma of Oru East Local Government Area.
Follow also:
https://www.facebook.com/broomsnews/
https://broommedia.com/wp-admin/edit.php?post_type=post