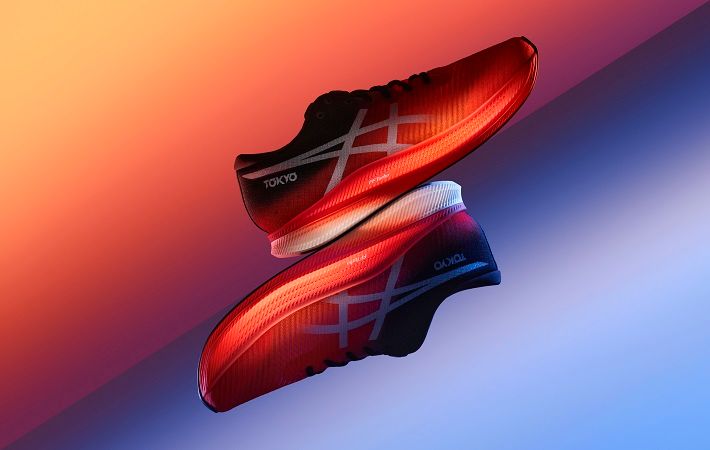 ASICS recently launched two high-performance running shoes, Metaspeed Sky and Metaspeed Edge, to help elite
athletes reach the top of their game. Unveiled at the ASICS' Innovation Summit 2021, the shoes with a human-centric
design are scientifically crafted to suit the stride as well as the cadence styles of running to help runners improve their performance.
As per the company, the Metaspeed innovation can help reduce the number of steps for a runner to finish a marathon
by over 1.2 per cent, thus giving all elite runners the opportunity to reach peak performance. The Sky racing shoe is
designed to help runners go faster by extending their stride length considerably, while the Edge shoe helps cadence-
type runners by extending their stride length while allowing them to control cadence more easily.
According to General Manager of ASICS, Kenichi Harano
"The Metaspeed journey began with the simple insight that athletes run faster in shoes are that specially tailored for them. From here – we got to work. Following a lengthy, meticulous research and development process, Metaspeed Sky and Metaspeed Edge were born. Optimized for the two most prevalent running styles in elite runners, they are both at
the very pinnacle of running innovation. Our initial tests are already showing them to have an impact on the times of
the elite runners' we've been working with," said Kenichi Harano, executive officer and senior general manager at the ASICS Institute of Sport Science.
"At ASICS we are driven by our founding principle: we want to help everyone achieve a sound mind in a sound body
through sport. At the heart of this philosophy is an unwavering belief in the power of human-centric design to create
products that deliver the perfect balance of peak performance and protection for every kind of athlete. With the
pandemic placing huge restrictions on competitive sport across the globe, this longstanding obsession of ours has
become supercharged for 2021. This year's Innovation Summit and launch of Metaspeed stands as a symbol of our
continued commitment to help elite athletes achieve their potential, while cementing ASICS' status as a pioneer of
innovation in the running sector," said Yasuhito Hirota, president and chief operating officer of ASICS.
By Victoria E.I
Follow also;
https://broommedia.com/wp-admin/edit.php?post_type=post