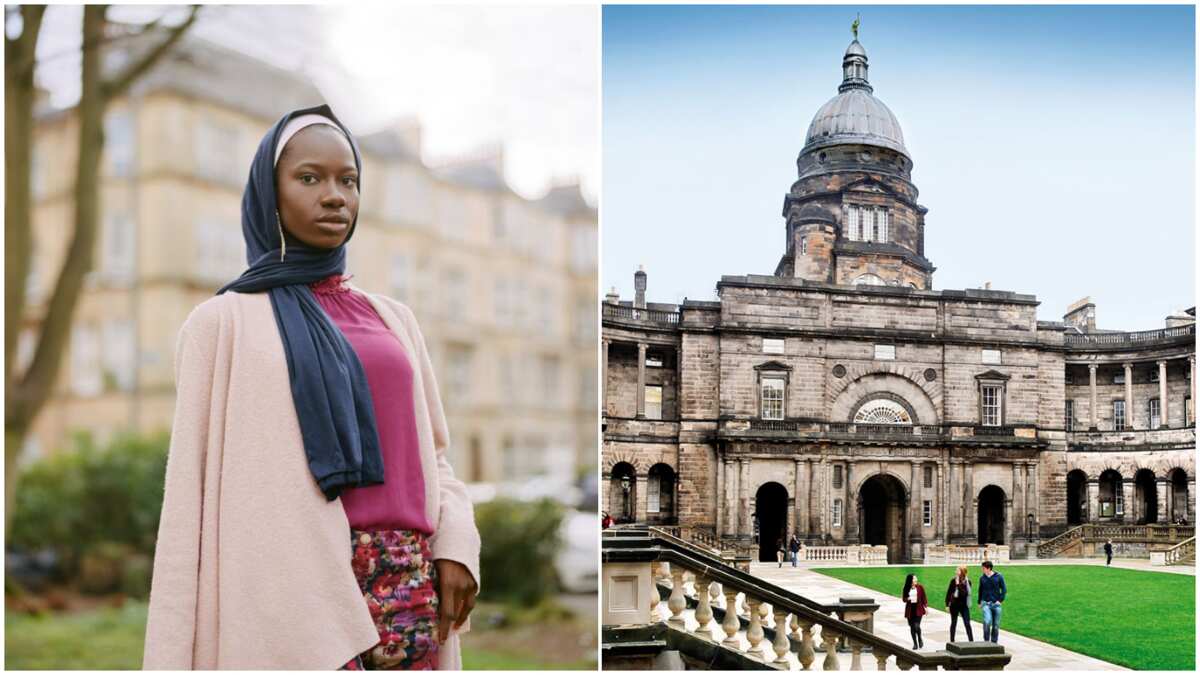 Joy As Young Nigerian Lady Becomes Vice President Welfare of Students' Union in Top UK University
So, a young Nigerian lady, Aisha Janki Akinola, has been elected as the vice president welfare of the student
association at the University of Edinburgh.
On Monday, May 24, the lady revealed how she will officially start carrying out her duties, also adding that the
development has left her with great mixed feelings.
Aisha said that though she was chosen, she has the fear that she may not be able to meet people's expectations.
The young lady also went ahead to say:
"I know, many people think I am not good enough even though I am in a space that I deserve to occupy.
I think it's the imposter syndrome kicking in. And I'm sure many of you can relate."
Success may come despite all:
The Nigerian said that despite everything, a voice in her head keeps telling her to be positive in the face of
adversity.
She added: "There's the reality of my past and history that tells me I shall be victorious. And then it all goes away: the noise, the doubt and the fear.
The torch has been lit, now we wait and see if the fire lasts me to June next year."
Nawal Faz,however, asked her what her leadership plans are, the lady said she will be using the power invested in her to
drive change in such a way that every student's voice will be heard.
so, below are some of the reactions to her post:
Taiwo Akorede said: "Hey Aisha! First of, thanks for standing all amidst all odd. Please stay firm with that voice of yours and remain positive. Remember, you didn't start this yourself and you won't go through the journey alone."
Ibrahim Siddiq said: "Forget about what you might other people might say or think. You have the position… Forge ahead and do your best."
Siggi B said: "Aisha, you are strategically placed right where you are to give God glory and be the benefit for others!
There is no coincidence, only earned grace!"
By Taiyelolu A.
Also follow:
https://broommedia.com/wp-admin/edit.php?post_type=
https://www.facebook.com/broomsnews/