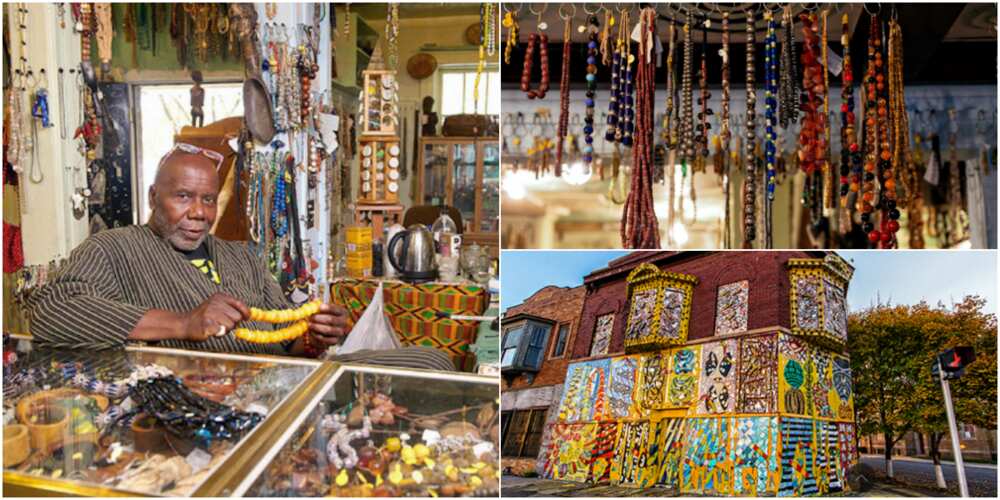 Meet the Artist who Established the Only American Museum Dedicated to African Beads
There are many African people working tirelessly to tell the story of the black race, and Olayami Dabls is one of them.
He is an African-American man who established the only museum in the United States dedicated to African beads.
However, Olayami, who has been been working as a visual artist for over four decades, started collecting beads in 1985. The
museum is at Detroit, Michigan; and instead of just appreciating the items, lovers of beads can purchase them.
A beautiful structure situated in Detroit, Michigan houses African beads and it is the only museum in the United States
dedicated to these items. Establishing the museum, Olayami Dabls who wanted residents to better understand
the immense power of their African heritage, Design Indaba reports.
Olayami is an African-American artist who started collecting beads in 1985, mainly sourced from Mali. According to the
artist, beads tell a story about black identity and also history that connects communities across the world.
He however said:
"Art has always been in the community long before it was put in museums. So that's only a natural course of action to
have the art available in the community, and the community to respond to it."
In conclusion, Olayami has worked as a visual storyteller for over 45 years and has always been passionate about using his work to
tell the stories of the African people.
By Cynthia N.
Also folllow;
https://broommedia.com/wp-admin/edit.php?post_type=post
https://www.facebook.com/broomsnews/