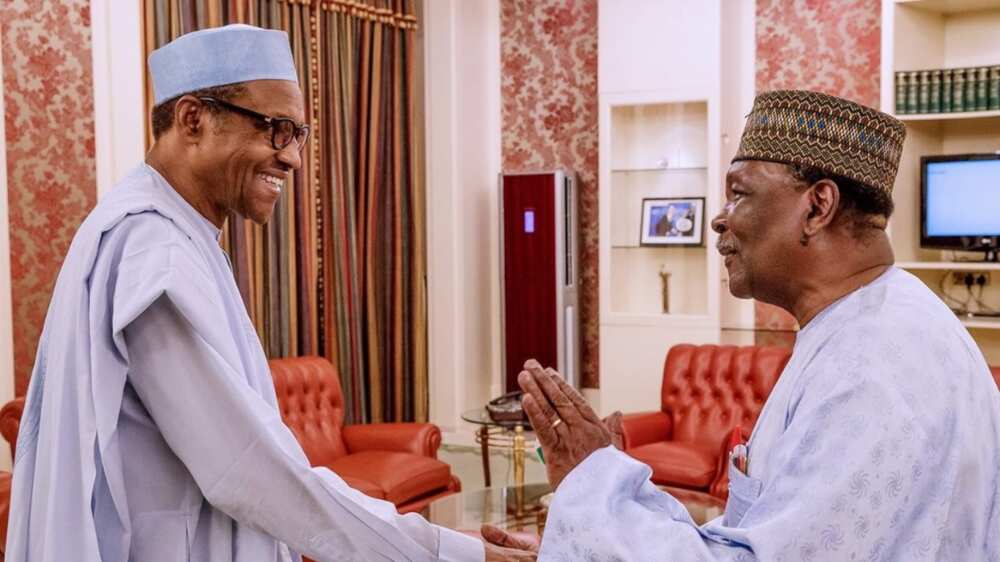 As insecurity continues to affect most Nigerian states, some leaders in the country have started making moves to steer
things in the right direction.
The leaders include Alhaji Ghali Umar Na'Abba and Prof. Pat Utomi. They are making the moves through the National Consultative Front (NCFront) which they are co-chairing.
In their quest, they pleaded with former heads of state and presidents to "rescue Nigeria from imminent civil war".
However, The group, in a statement read by one-time minister of state for defence (Navy), Dr. Olu Agunloye, said:
"We are calling on elder statesmen to, temporarily, halt their well-deserved rest, and take the task of saving Nigeria from complete destruction.
In this regard, former presidents, heads of state, ex-service chiefs and so on would be co-opted into a National Elders Committee."
Specifically, they requested General Yakubu Gowon (rtd) to call a "meeting of erstwhile presidents and heads of states
and their deputies so that the serving president may call for an enlarged Council of State meeting, which will also include former military governors and state governors –both serving and retired.
This will also be with the representation of the youths. The purpose is to correct the leadership structure failure in Nigeria."
Going further, the group called on those involved in attacks against individuals, public facilities to stop their actions immediately.
NCFront added:
"That the recent events in Nigeria resulting in very violent conflicts and killings have put the citizens of Nigeria in what
can be called emotional lockdown, which invariably does not admit or allow any form of moderate views or moderation."
By Taiyelolu A.
Also follow:
https://broommedia.com/wp-admin/edit.php?post_type=post
https://www.facebook.com/broomsnews/