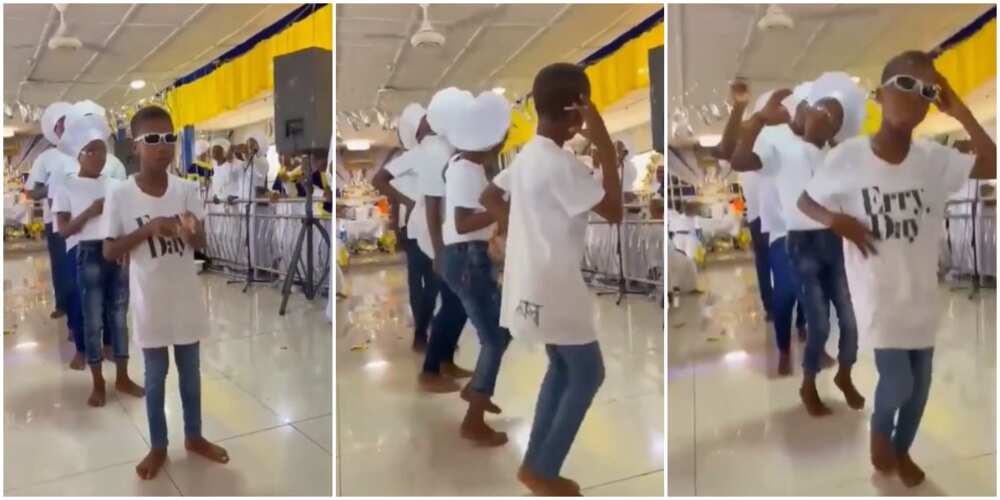 Mixed Reactions as Children Perform Focus Dance in Celestial Church in Viral Video.
A video recently went viral on social media of a group of young children having a dance performance in church. The
children who were all dressed in white and on a single file did the popular Focus Dance that recently made waves on
social media. The video drew mixed reactions from social media with some people enjoying the display and others
condemning it.
A video of a group of young children dancing in church recently made the rounds on social media and has got people
buzzing. African churches have been known to stand out from other places of worship with their mode of operations
that might seem new to other people. Many times, these churches, particularly in Nigeria, employ the use of secular
music transformed into Christian songs or the use of social media trends to entertain the congregation.
n the viral video, a group of children were seen performing the popular Focus Dance in what appeared to be a celestial
church. In the short snap, the kids wore white shirts and blue jeans while some of them wore the signature black
shades that go with the dance steps. It wasn't long before the kids started their performance and the crowd in the
church hailed them, obviously enjoying the show.
Click on the link to See the video below:
https://www.instagram.com/reel/CP2I9J7n-0b/?utm_source=ig_embed&ig_rid=b6929fb9-634f-463c-9865-e7667bf3e4d9
After the clip went viral online, some people praised them for 'focusing' on God. Others however said the church is not a place to party.
Read some of the comments below:
Josh2funny: "Focus on God."
Iniilulu: "People don't know the difference between GOD'S house and owambe."
Givenchyy06: "This is what you see and hear only in celestial church "
Famochee212: "Cele and cruise , na happy people full that church."
Israel_degreat_: "What kind of fellowship is that cuz I can't call it a church ⛪️."
Iam_lastborn50k: "Kpk inside church ahhhhhh….una don craz finish ooooo." Interesting.
By Cynthia N.
Also follow;
https://broommedia.com/wp-admin/edit.php?post_type=post
https://www.facebook.com/broomsnews/