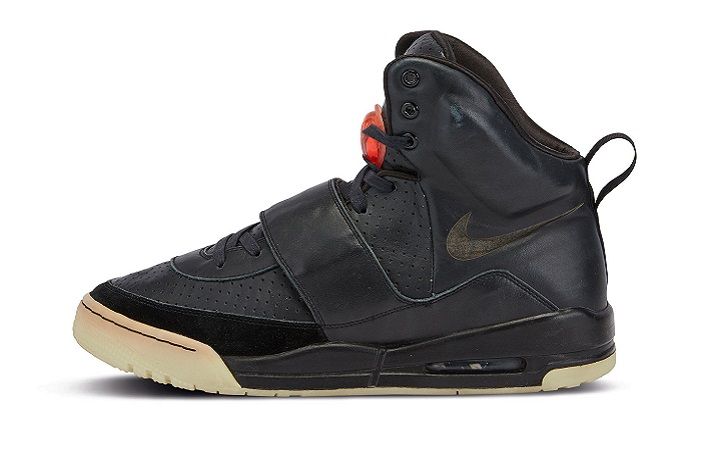 The Nike Air Yeezy 1 Prototype sneakers, which sold for $1.8 million last month to become the most expensive pair of
sneakers of all times, are ready to go public. The sneaker-investing platform Rares acquired the pair in an auction
and the company has announced that it will start selling the shares exclusively on its website from June 16.
The platform founded by former NFL captain, Gerome Sapp, wishes to turn the sneakers into a financial asset. Rares is the first of its kind in its marketplace that allows individuals the ability to invest in collectible sneakers.
In a video shared on the company's website, Sapp said, "By allowing individuals unprecedented access to these
investment-grade sneakers, through a fraction of ownership, we are just providing the culture with a new type of
access and opportunity. These amazing sneakers should have the ability to also be owned by everyone that loves the
(sneaker) culture. The Rares platform has also created a new and unique way to allow the masses to invest in Rares and
educate them on the investment process, one share at a time."
"In 2008
Kanye West lit off a new era in the sneaker game by taking the stage of the 50th Annual Grammy Awards in a
pair of black leather sneakers like no one had ever seen before. During his performance, sneakerheads spotted the
shoes that they'd heard rumors of for years. The Yeezy 1 Prototype would go on to inspire a world tour, launch a multi-
billion-dollar brand, and eventually become the most valuable sneaker in the history of the world," Rares said on its website.
The Air Yeezy I was dreamt up by Kanye and designers Mark Smith and Tiffany Beers in the Nike Innovation
Kitchen during two years of intense effort. They combined design elements from several early Jordan shoes and added Kanye's signature single strap for comfort.
The shoe features a glow-in-the-dark outsole, a translucent red 'Y' shaped lace lock, and also soft plush leather material.
However, This shoe's design hammered home the idea that signature footwear should sit at the intersection of premium quality and iconic design.
After touring museums around the world, the Air Yeezy 1 was obtained by Rares in a record-setting deal with
Sotheby's, and will be made available to the sneaker community in the summer of 2021, the website added.
By Victoria E.I
Follow also;
https://www.facebook.com/broomsnews/?ref=pages_you_manage&tn=%3C
https://broommedia.com/wp-admin/edit.php?post_type=post