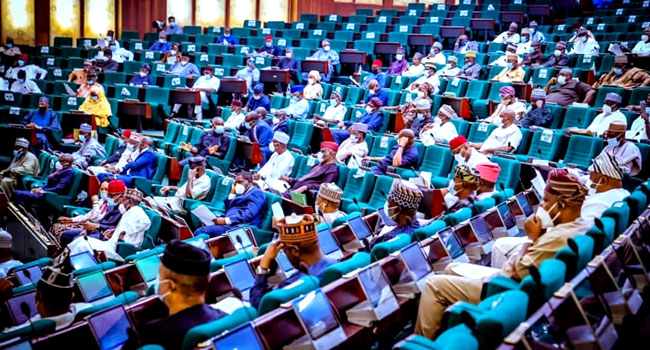 Reps To Hold Five-Day Security Summit
The House of Representatives has announced the plan to hold a five-day security summit next week to seek solutions to the security challenges in the country.
Speaker of the House, Femi Gbajabiamila made the announcement during a public hearing on the Armed Forces Support Trust Fund.
The summit according to the Speaker, who was represented by the Majority Leader, Representative Ado Doguwa, is expected to generate solutions to the security challenges in the country.
The Speaker also noted that the Support Trust Fund for the Armed Forces will go a long way to adequately
equip the military to better tackle the security challenges.
The five-day summit will take a holistic view of the various security issues and the best ways to solve the problems.
It is the latest of such meetings that the members of the National Assembly will hold on the subject matter.
In 2018, the Senate had a summit on security and held another 14 months later in 2019.
The lawmakers during the meeting in 2018 mandated the Senate Committee on Intelligence and National Security to
conduct a thorough investigation, with a view to unravelling the remote and immediate causes of the
proliferation of firearms in the country as well as proffer a lasting solution to the problem.
The planned security meeting comes amid insurgency in the North-East, attacks on security agencies and
personnel in the South-east and South-south and calls for disintegration by Biafra and Oodu nation agitators.
By Victoria E.I
Follow also;
https://broommedia.com/wp-admin/edit.php?post_type=post
https://www.facebook.com/broomsnews/