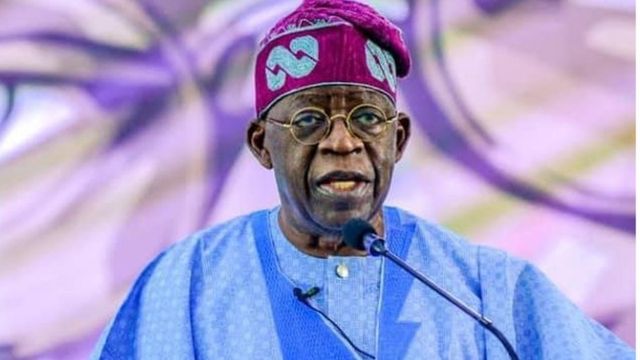 National leader of the All Progressives Congress, APC, Bola Tinubu, has expressed gratitude to God for sparing his life after undergoing knee surgery in the UK.
Tinubu returned to Nigeria from the UK on Friday, October 8. On Sunday, October 10, the Lagos state governor, Babajide Sanwo-Olu hosted a welcome back reception in honor of the former governor of the state.
Speaking at the reception held at the State House, Marina, the former governor said God is the giver of life and that He is the only one who can take it.
Tinubu Said;
"I am a little emotional but I am happy. God is the giver of life and he is the only one who can take it.
If I have granted you life and the privilege and you live this life, I am the only one who can take it from you if you don't use it in the way and manner that promote humanity in the good faith and I can give it to anybody that I want.
He has spared us till today and has given us the privileged of the day. I thank him. I cannot praise him better than any of and all of your voices, but I am standing before you hale, hearty and big.
Thank you very much. It is just the day of joy for me, it is a day and we are here thanking God the Almighty… may God bless all of you, May he grant you your heart desires. I am grateful and I thank God Almighty."Tinubu said
Speaking at the event, Governor Babajide Sanwo-Olu thanked Tinubu for returning from London and that Lagosians would have come in large numbers to welcome him if not that he wanted to manage the crowd and make his return low-key.
Present at the welcome back reception was the first lady of the state, Ibijoke Sanwo-Olu; Deputy Governor Obafemi Hamzat; his wife Oluremi; former Lagos Deputy Governor, Mrs. Idiat Adebule; House of Representatives Speaker Femi Gbajabiamila; Lagos Speaker Mudashiru Obasa; Senator Olamilekan Solomon, among others.
By Taiyelolu A
Also, Follow:
https://broommedia.com/wp-admin/edit.php?post_type=post
https://www.facebook.com/broomsnews/