Islands conjure dreams of paradise: an escape from the rat race and a perfect patch of sand where you can relax under
rustling palms and gaze at a serene blue sea.
But not all islands are created the same. However, the beauty of some is defined more by the sea that surrounds them,
which can captivate connoisseurs with its crystalline clarity and thriving coral kingdoms.
Other islands feature luxuriant jungles and velvety peaks, and some enchant travelers with their cultural jewels.
Whether it's sublime beaches, stunning topography, or exotic cultures you seek, these islands lie far from the workaday
clamor but close to creature comforts.
Maldives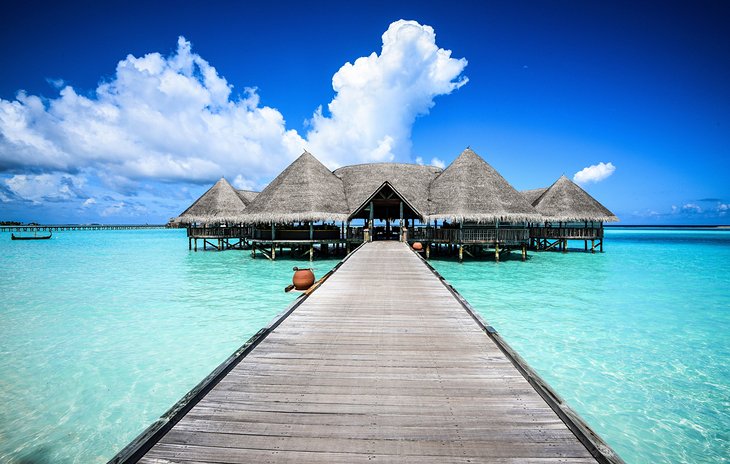 The Maldives are home to some of the world's most ravishing islands, but it's the sea, which truly makes these islands shine. Luminous aquamarine waters with a crystal clarity lap upon these dazzling white shores, which barely peek above the Indian Ocean.
Consisting of 26 natural atolls, the Maldives archipelago is the planet's lowest lying nation, rising no more than three meters above the sea at its highest point, a measurement that shrinks every year.
Beneath the mesmerizing waters, coral reefs flourish, luring divers and snorkelers from around the world. Surfers also flock here to ride the uncrowded breaks.
Back on land, luxury resorts provide the perfect launching points for adventures focused upon the sea, the archipelago's greatest asset, but also, as the planet's climate changes, its single greatest threat.
–
2. Bora Bora, French Polynesia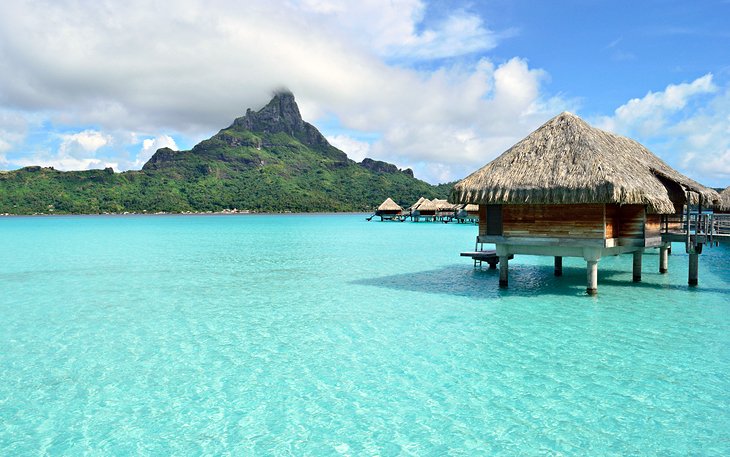 Shaped like a giant sombrero, this lush volcanic island stars in countless South Pacific fantasies. The focal point and best asset of this tropical beauty is its ravishing lagoon in technicolor turquoise. Fish, turtles, sharks, and rays swim in the clear waters, and tiny islets or motus dot the lagoon.
The island, of course, is distinctly French, with mouthwatering cuisine to match. Diving and snorkeling are excellent in the surrounding reefs, and hiking trails weave through the palm-studded forests.
If you can afford it, hide out here in a luxurious over-the-water bungalow and bask in your good fortune as you fall asleep to the gentle slosh of the sea.
–
3. Bali, Indonesia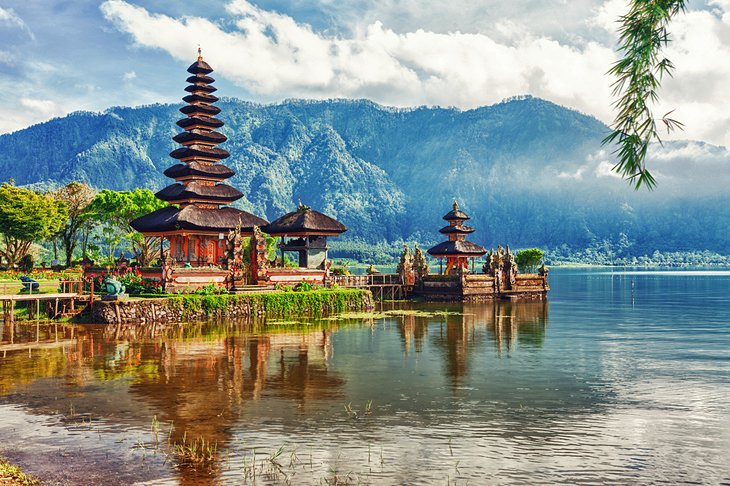 Bali's intoxicating culture is a feast for the senses. Incense wafts from Hindu temples, rice paddies glow in electric greens, and the food jolts the taste buds. Surfing, swimming, and sunbathing are popular activities at the island's beautiful beaches, and tourists will find so many other things to do on this exotic isle, from temple hopping and sightseeing in the lush countryside to spa treatments, shopping, and hiking.
Soak up the spiritual side of Bali in Ubud, see Seminyak, and family-friendly Sanur, feel the pumping pulse of touristy Kuta, or explore the attractions on the neighboring volcanic island of Lombok.
Looking for somewhere chic to stay? Choose from beautiful beach resorts, and if you're bringing the kids, you'll find plenty of good-value places to stay with the family.
One thing's for sure: Bali's enchanting spirit will wash over you like a warm, tropical wave.
–
4. The Dalmatian Islands, Croatia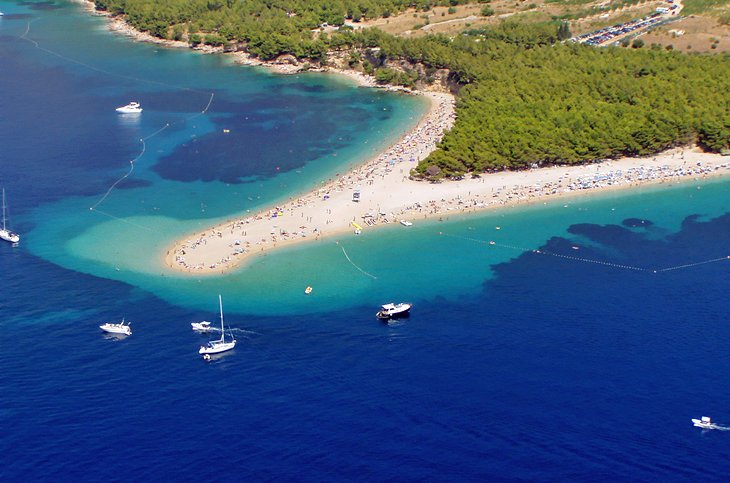 In the Adriatic sea off the coast of Croatia, the Dalmatian Islands are an enchanting mix of relaxed charm and rich history. Quaint villages and boutique hotels and restaurants dot these gorgeous isles, which are surrounded by sparkling seas and some of the Croatia's best beaches.
Top on the list is Brac with the famous beach strip of Zlatni Rat (Golden Horn). Hvar is also beautiful with its Gothic churches, car-free old town, and picturesque fishing harbor. From here, you can zip across to the beautiful Pakleni Islands, known for their crystal-clear water and secluded coves.
Other must-see Dalmatian islands include Korcula, with its red-roofed, white-washed buildings; Mljet with its two inland saltwater lakes; and relatively uncrowded Vis.
5. Seychelles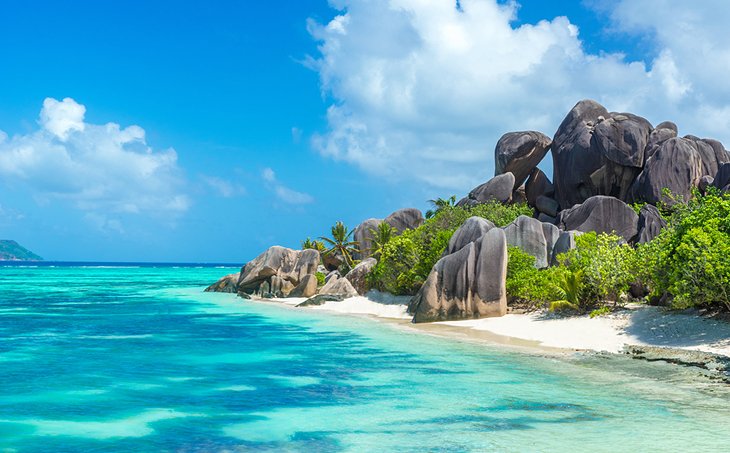 Pristine and picture-perfect, the Seychelles are worth traveling for. East of Kenya, this relatively unspoiled archipelago of 115 coral and granite islands is packed with attractions, from UNESCO-listed jungles and thriving coral reefs to palm-lined, powdery beaches flanked by giant boulders.
Almost half the total land area of these equatorial isles is protected, and many of the islands lie within fish-rich marine sanctuaries with excellent diving and snorkeling.
The Seychelles also feature some of the planet's richest fishing grounds, making this a top destination for anglers. Add some spicy Créole cuisine into the mix, as well as the plush resorts of Mahé, Praslin, and La Digue, and it's easy to understand the Seychelles' allure.
By Cynthia Nwankwo(Top5er)
Also follow;
https://broommedia.com/wp-admin/edit.php?post_type=post
https://www.facebook.com/broomsnews/