Here, we've gathered up the gadgets we're most excited to test out in our own homes, many of which are set to be released later this year. Even if you'd never consider actually owning one of them, it's still cool to see where the industry is heading—sustainable and smart continue to be buzzwords—and what it's steering clear of. (Besides, you'd have to be a billionaire yourself to be able to afford half of them.) If the best tech featured at here doesn't entice you, hold tight. The year hasn't run out yet. However, Just like you can rely on tech billionaire giants to keep getting richer, you can always rely on tech companies to release gadgets throughout the entire calendar year.
Moorebot Scout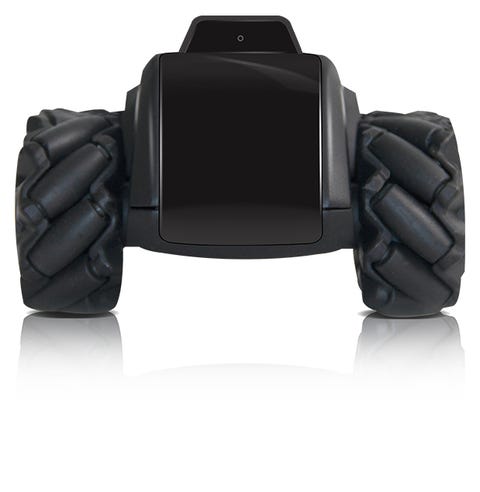 In a confluence of the surveillance state, heightened home security concerns, and consumer interest in baby cams and also robot vacuums, Moorebot revealed a robot that functions as an autonomous surveillance camera on wheels, powered by AI tech. Basically, those Monster Truck-looking tires give it the self-driving mobility advantage over mounted cameras. Instead of one of those "Beware of Dog" signs, you'll need one that reads "Beware of Robot." Potential apocalyptic scenarios abound.
2. Razer Project Brooklyn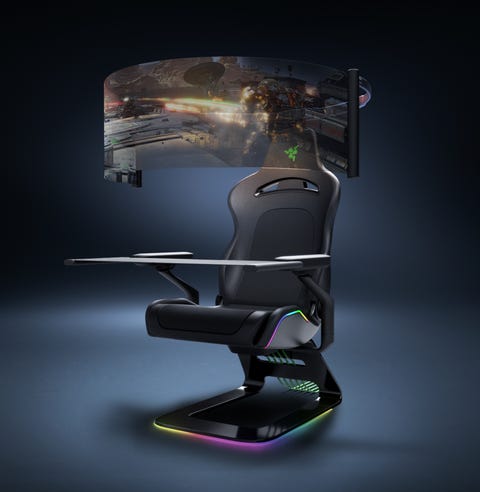 This concept for a next-gen gaming chair might be better described as a luxury gaming pod. An arc of a retractable 60-inch OLED screen provides a panoramic view. Ergonomic cushions cover the seat and arms. RGB lighting pipes the chair. In addition, a table folds in and out for PC-to-console ease. And, much like the haptic feedback incorporated into Razer's surround sound headset, the chair's frame is also equipped to vibrate throughout gameplay. It'll be better than any ride at Universal. But, alas, it's just a concept.
3. Ampere Shower Power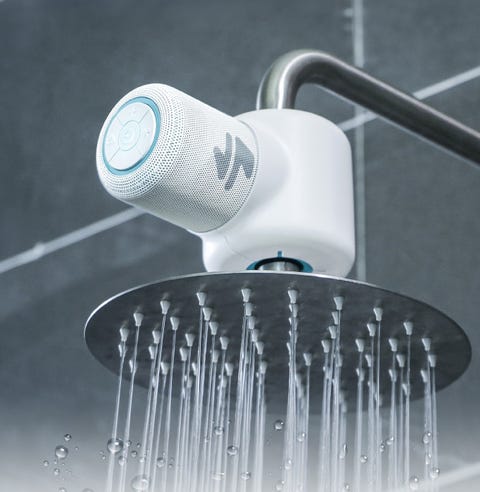 Shower speakers are a very real if hyper-specific category of Bluetooth speaker. Having one will change you as a human being. However, CES saw a new contender in the subcategory, a Bluetooth speaker made from recycled materials that attaches directly to seemingly any showerhead and uses the flow of water to power itself. Or rather, hydropower itself. Like a watermill for music, more or less.
4. Satechi Dock5 Multi-Device Charging Station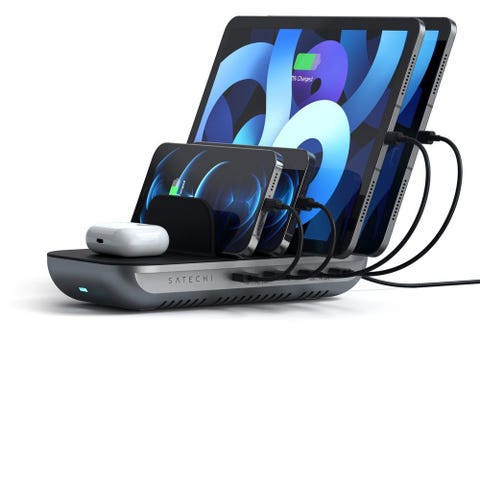 If you are the proud owner of a enough devices to make regular use of this charging station, perhaps unplug? If you will not unplug, then know that Satechi's new dock is loaded with one Qi wireless charging pad, two USB-C charging ports, and two USB-A charging ports, all neatly divided—and, as images of wire fires likely just popped into your head, equipped with over-temperature protection.
5. Mode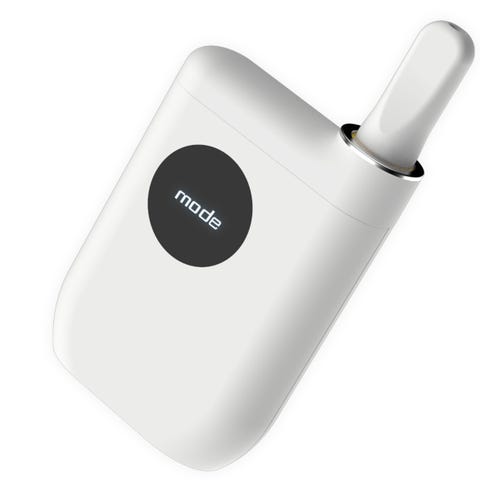 Give it a few years, and there will no longer be such a thing as an unanswerable question about weed. Mode, for its part, will take care of how much did I just smoke, how long should I inhale, what's in this strain, and did I like that strain's high last time I tried it, to name a few. However, the Mode device is universal, so it'll support your inserts of choice, and the data it collects from the insert and your usage is funneled to an app that'll tell you most of what you need to know about your own weed-smoking lifestyle. It even has haptic feedback to signal your hand it's time to exhale. Get ready to see cannabis tech like this flood the market.
By Cynthia Nwankwo.
Also follow;
https://broommedia.com/wp-admin/edit.php?post_type=post
https://www.facebook.com/broomsnews/