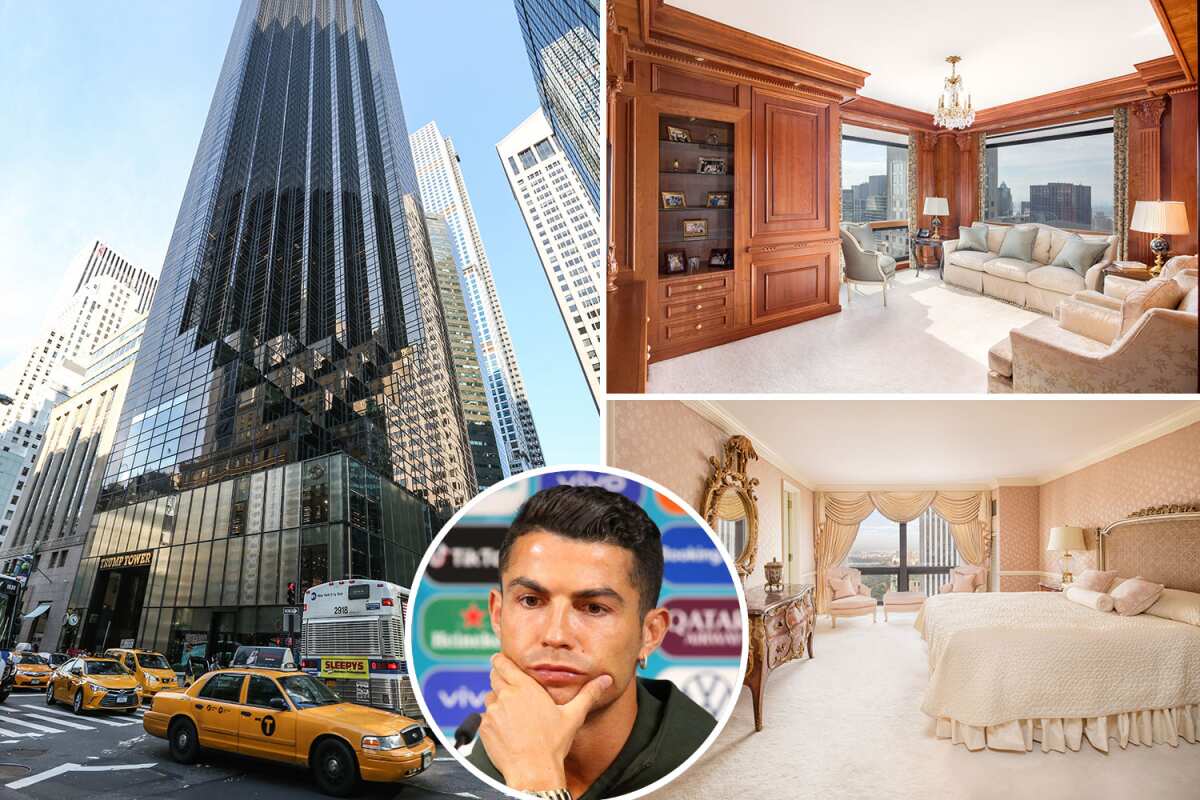 Ronaldo Reportedly Ready To Sell Trump's Tower House Following Attack By Fans.
Football superstar Cristiano Ronaldo is now reportedly on the verge of selling his gigantic Trump tower's apartment in
the United States linking with the former US President.
The Juventus forward is ready to sell the house for $7.75million even though the former Real Madrid and
Manchester United star bought it $18.5million six years ago.
However, According to the report, fans have been slamming Cristiano Ronaldo for having something to do with Donald Trump
and the footballer does not want his name to continue being dragged.
Report added that a petition was launched by aggrieved fans who are not happy seeing Cristiano Ronaldo as a
high-profiled celebrity doing something with Trump.
The house is a three-bedroom and has amazing facilities that are good for a player like Cristiano Ronaldo
who also has mansions in Italy, England, Spain, and Portugal.
Cristiano Ronaldo however first put the house up for sale two years ago, but due to the global economic meltdown,
the footballer was unable to get a buyer for the property.
The disturbances COVID-19 also brought in 2020 were also said to have affected selling the house before
Cristiano Ronaldo now decided to drop the price.
Meanwhile, Cristiano Ronaldo is currently with the Portuguese national team and was in action when his nation played
against Hungary on Tuesday, June 16.
By Taiyelolu A
Also follow:
https://broommedia.com/wp-admin/edit.php?post_type=post
https://www.facebook.com/broomsnews/